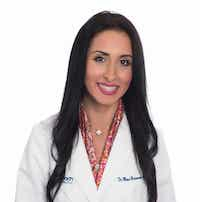 Latest posts by Dr. Maya Berenson, AuD
(see all)
Over the last three to four years, hearing aid technology has taken a drastic leap forward. As nanotechnology changed the computer industry, it did the same for hearing aids. In 2016, hearing aids are digital, wireless, iPhone compatible and some are even invisible. It all sounds great, but still a main question that hearing aid providers are getting today from patients is: "What is the best hearing aid product out there?" A lot of advertisements today promote invisible hearing aids that are custom made for each patient and inserted in the 2nd bend of the ear canal. IIC hearing aids are a great option for someone that is looking for a state of the art technology with an invisible component to it. Wireless technology now gives us an option of connecting the devices directly to your TV, phone, and other media devices. IIC products today are offered by the top manufacturers in the industry (Starkey, Oticon, Phonak, etc.). Anatomy of the ear canal plays an integral role in the success that the patient will have with the hearing devices.
Audiologist and hearing aid providers are trained in the latest technology in the industry, and I will stress the importance of seeking a consultation with your local provider prior to making any decisions. A trained specialist will examine your ear canal and make a decision if going with an IIC hearing aid is a best choice for you.
The clinician's goal is to recommend a device for you as the patient based on what is best for your hearing exam results, ear anatomy, budget, and cosmetic concerns. It is important to stay open minded when it comes to the best product for your hearing and lifestyle needs.
The latest IIC product on the market today, is Synergy from Starkey. It comes in several levels of technology depending on your lifestyle and wireless or non-wireless. Wireless model will give you the ability of connecting your hearing aids to your TV and cell phone.
Please contact your local audiologist or hearing aid provider who will examine your ear canal for any cerumen build up and perform a hearing evaluation to find the best hearing solution for you.
If you are not sure whom to contact in your area, please contact our hearing aid center and we will be able to direct you to a provider in your area.