ReSound Hearing Aids
ReSound has been a leader in hearing technology since 1943, and they continue to impress with a number of hearing firsts, like the first ever Made for iPhone hearing aid that featured direct connectivity to smartphones. ReSound promises clear hearing and confidence when you need it the most, and an unparalleled dedication to sound quality.

ReSound OMNIA
Naturally listen to who and what you want to with our newest hearing aids for mild to severe hearing loss, and surround yourself with what you love.
Allows you to hear speech better at family dinners or celebrations and catch the important sound details around you with our best speech-understanding-in-noise technology
In group settings, immerse yourself in the ambiance and inclusiveness of great company while hearing all the conversations as they happen
All-weatherproof
Optimal comfort on the ear
Crystal clear phone calls
Wide range of wireless connectivity options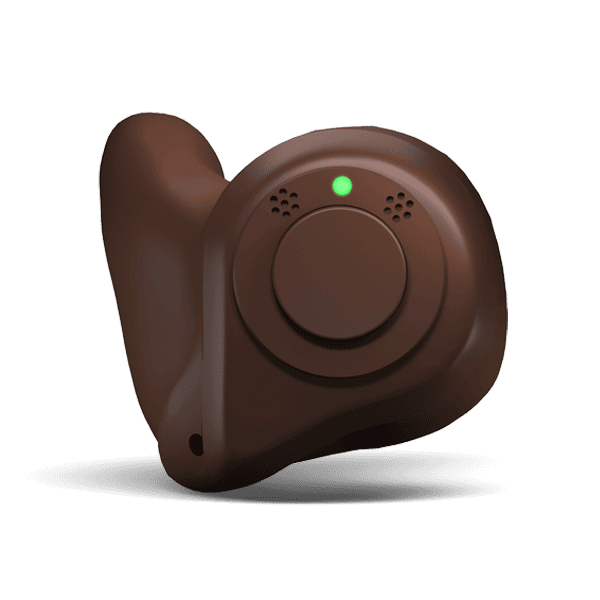 Customs by ReSound
We bring you our advanced hearing technology, carefully crafted and implemented in a rechargeable earbud design that is custom-made for you, so you can enjoy the best of both worlds.
Custom-made for you with artistry and attention to detail to fit your unique ear dimensions and then perfectly adjusted to your hearing needs by your hearing care professional.
Weatherproof and sweatproof
All-day comfort
No interference with glasses or masks
Hands-free calls for iPhone and iPad
24 hours of power from one charge
Comes in CIC, ITC, ITE half-shell, and ITE full-shell variations
Wireless connectivity available for ITC and ITE styles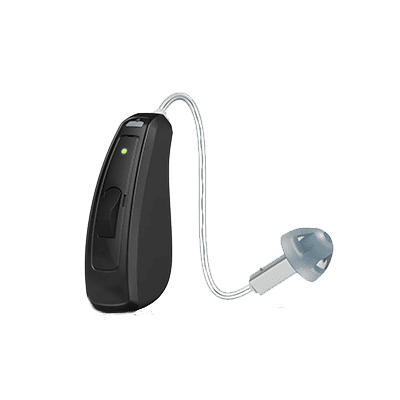 ReSound Key
Introducing ReSound Key™, hearing aids designed to work comfortably and reliably with your own ears for truly great hearing. They give you the confidence and guidance to grow with your experiences and hear your best every day. The inspiration for all our hearing solutions comes from how we hear and interact naturally with the world around us. That is why all ReSound hearing aids are built on our unique Organic Hearing philosophy, which emulates the natural hearing experience as closely as possible.
Fully join in conversations with the clear sound quality of ReSound Key. Knowing that you can talk and hear easily gives a welcome confidence boost
Comes in all types and styles, so you can confidently find your perfect ReSound Key device to suit your hearing and lifestyle preferences. ReSound Key is suitable for all types of hearing loss.
30 hours of power from one charge (plus three additional charges with the Premium charger onboard battery)
Stay in touch with your hearing care professional with our convenient remote care options that work with our app. Simply send a request to your hearing care professional, and they can initiate a session
ReSound Key uses the latest wireless connectivity based on Bluetooth Low-Energy
Hear calls, music, TV audio, podcasts, audiobooks, and your navigation app in your ReSound Key hearing aids, streamed directly from your iPhone, iPad, iPod, or compatible Android smartphone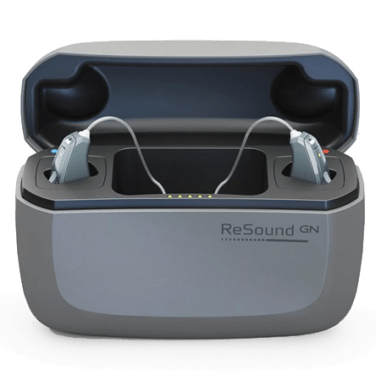 ReSound LiNX Quattro
The ReSound LiNX Quattro complete collection of premium hearing aids offers a brilliant sound experience with a fuller range of sounds. ReSound LiNX Quattro utilizes the full microphone range allowing sound to be processed in a cleaner way - free of distortion. From the bustling street to the quiet theater – conversations are easier to focus on. There are virtually no limits to your sound experience as ReSound LiNX Quattro provides you with a larger range of sounds and access to nuances in tones that were previously unavailable to you.
Features
Direct streaming from iOS and Android devices
A range of models to suit all hearing needs and preferences
The world's most advanced rechargeable hearing solution is also the longest-lasting rechargeable hearing aid
ReSound ENZO Q
ReSound ENZO Q, our most advanced technology for severe-to-profound hearing loss, was created for you to enjoy clear and comfortable sound. Additionally, it features extensive options for connectivity and support.
As the clarity of sounds is essential, you can personalize your hearing experience to suit your preferences. You can have confidence and comfort knowing that there won't be whistling or squealing noises even when your hearing aid volume is ramped up with our feedback cancellation technology.
It takes effort and energy to try to hear in noisy places. Hear better in noise with ReSound ENZO Q, which cleverly supports the way you like to listen without cutting you off from your surroundings. Follow group conversations and hear where sounds are coming from all around you while focusing on speech and other sound details.
High levels of amplification can be beneficial to helping you feel connected to your surroundings but can be unpleasant when unwanted distracting noises are also amplified. ReSound ENZO Q strikes the right balance. It detects your environmental noises and automatically adjusts volume and sound settings to ideal levels. Distracting background noises like running water or the din of traffic become minimized yet still audible. Our technology also takes the edge off particularly loud, jarring sounds, such as keys dropped on a table or audience applause. In fact, 89% of sudden loud sounds are made more comfortable and dampened with ReSound hearing aids.