ReSound Hearing Aids
ReSound has been a leader in hearing technology since 1943, and they continue to impress with a number of hearing firsts, like the first ever Made for iPhone hearing aid that featured direct connectivity to smartphones. ReSound promises clear hearing and confidence when you need it the most, and an unparalleled dedication to sound quality.

ReSound ONE
Hear like no other. Just like a fingerprint, your hearing is one of a kind. Now you can experience truly individualized, natural, and more complete sound with an extra microphone placed in your ear canal.  We call it M&RIE. It uses your own ears to deliver sound. Designed to meet your individual needs.
Greater hearing in any environment: All Access Directionality ensures you're in the best position to hear what's important.
Focus in on speech in front of you: Activate Ultra Focus for a great one-to-one hearing experience in the toughest environments.
Hear the world with your own ears: The M&RIE design uses your unique ear shape to deliver our most natural sound.
Remote hearing care from your home: Get help from your hearing care professional via ReSound Assist Live video calls.
ReSound's most natural sound quality: Get the truest sense of space and easily locate sounds with M&RIE, a Microphone & Receiver-In-Ear design. Our one-of-a-kind hearing aid enriches your daily sound environments with more direction and depth.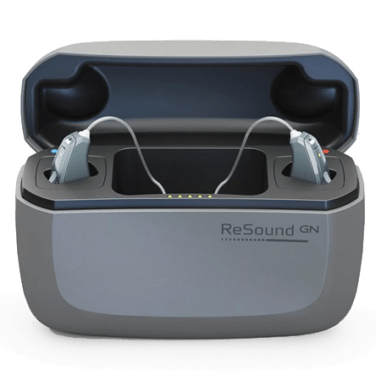 LiNX Quattro
ReSound LiNX technology continues to improve, and the latest hearing technology from ReSound is the LiNX Quattro. These state-of-the-art hearing aids automatically adjust to the environment for the best hearing. What sets these devices apart from other automatic hearing aids is that you can customize how you'll hear in every listening environment. Like all ReSound technology, the LiNX Quattro provides an effortless streaming experience, and full connectivity. This latest hearing aid is even more powerful, and the lithium-ion battery is rechargeable and provides long lasting power.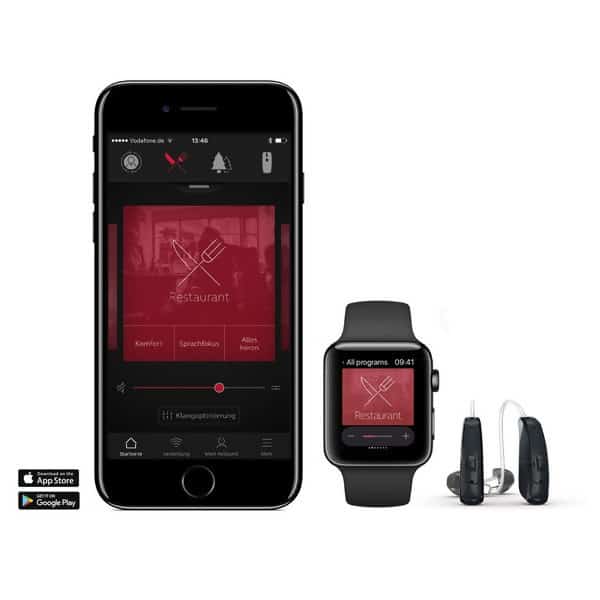 LiNX 3D
One of ReSound's most popular hearing aids is the LiNX 3D, which features the best in Smart Hearing technology. The LiNX 3D decreases listening effort, allows you 40% better speech understanding in noise, and easier speech identification. You have full control over the LiNX 3D with the ReSound Smart 3D app, and you can adjust settings or switch between programs with the touch of button.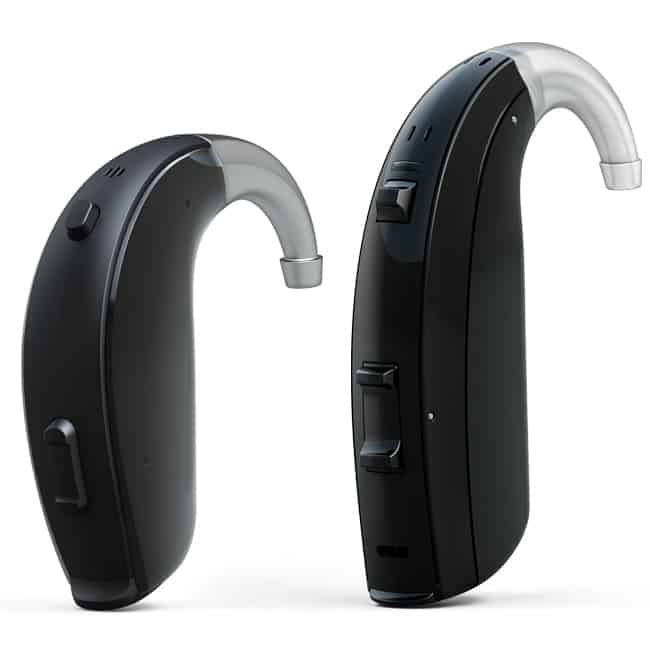 ENZO 3D
A hearing aid that packs a lot of punch is the ENZO 3D. This hearing aid is recommended for those with severe to profound hearing loss, and has enough power to help you hear in complex listening environments. With this device you'll be able to enjoy sound clarity, and speech will be crisp and easy to understand. Binaural technology will allow you to hear all sounds from both ears, and you'll hear the sounds you want to focus on, whether they come from beside, behind, or in front of you.