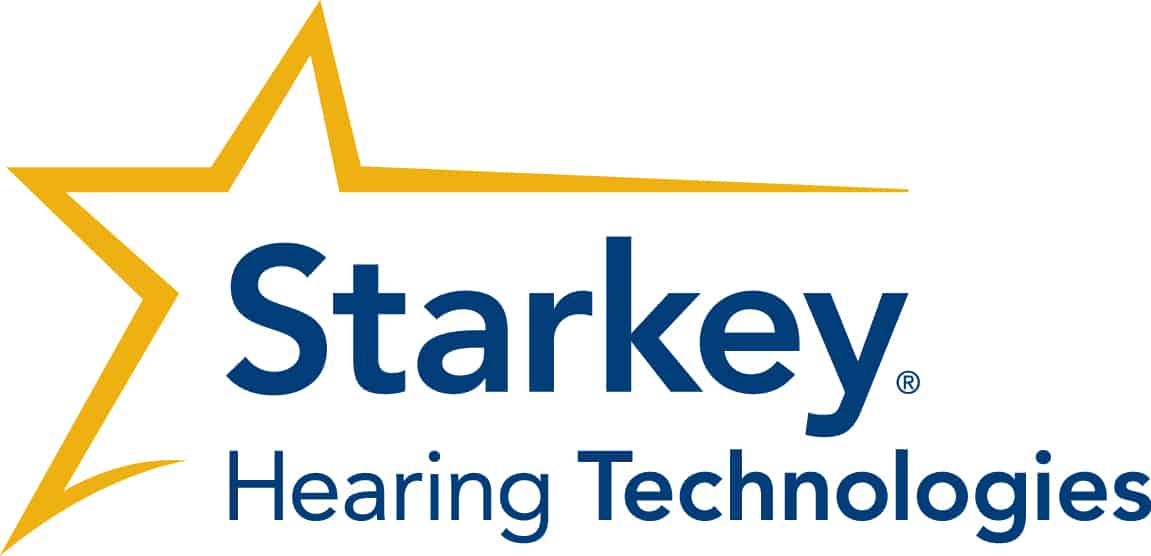 Starkey Hearing Aids
Starkey was founded in 1967, and since then they've been dedicated to changing lives all around the world. They bring people together and work to empower people to reach their goals. They accomplish this by giving the gift of hearing, and they've donated hearing aids to people all over the world. Not only does Starkey believe in giving back, they also provide the best in hearing, from sound quality to effortless listening.
VIEW HEARING AID STYLES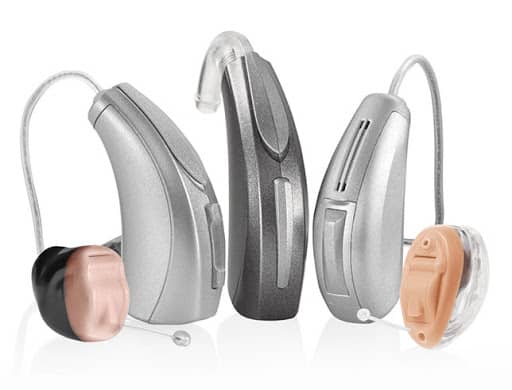 Effortless hearing. Effortless living. Starkey's most advanced hearing technology gives you the best Starkey Sound™. 
Evolv AI hearing aids boast the most exceptional Starkey Sound yet. With up to 55 million personalized adjustments every hour, Evolv AI is expertly designed to automatically deliver realistic and genuine sound quality in every listening environment so you can hear and enjoy life.
When it comes to better hearing innovation, you can expect effortlessness. You can expect exceptional sound quality in Starkey's full line of innovative hearing aids. From their smallest to their  most powerful, Evolv AI offers a complete line of our most advanced hearing technology. Compared to previous technology, Evolv AI provides an additional 40% reduction in noise energy designed to reduce listening effort. Effortlessly enjoy every moment with the hearing aids that fit seamlessly into your lifestyle.
Evolv AI
Evolv AI offers friendly AI paired with Starkey's newest and most advanced connectivity ever. With improved connection, more Android connectivity than ever before, and Starkey's best sound quality, you can experience and enjoy your favorite TV, music and conversations. A full line of hearing aids automatically connected to your lifestyle makes better hearing effortless.
The Thrive Care app lets hearing aid wearers share information like physical activity, hearing aid usage, social engagement and more, with pre-selected people. Exclusive to Evolv AI and Livio Edge AI hearing aids.
Livio Edge AI
Next-generation sound never before possible. With Livio Edge AI, the power of artificial intelligence is at your fingertips, giving you never-before-possible sound performance in the most challenging listening environments.

Choose from a standard rechargeable style — or the world's first custom rechargeable hearing aid — and give yourself the edge you deserve!
Starkey's industry-leading sound performance takes Livio Edge AI to new heights, providing you with instantaneous adjustments for the most challenging listening situations:
Hear speech comfortably even in busy settings while unwanted noise is suppressed.
Boost speech sounds to help make it easier to hear people who are wearing face masks.
Stream crisp, clear phone calls and experience music the way it was meant to be heard.
Connect via Bluetooth® with accessories and select smartphones.
Superior Sound Quality: Advanced technologies work together to provide exceptional sound quality in any environment.
Rechargeable: The smallest Healthable rechargeable hearing aids available, providing up to 24-hour wear.
Edge Mode: Conducts an AI-based analysis of the environment to make immediate adjustments designed to improve speech audibility issues caused by background noise and even face masks.
Speech Enhancement New: AI-enabled IntelliVoice feature helps improve speech understanding for those with significant hearing loss.
Phone calls: Answer calls with the touch of a button and stream them to your hearing aids.
Streaming: Enhanced streaming performance lets you enjoy music or favorite TV shows like never before.
Personalized Memories: Create multiple custom memories including geotagged memories like, "coffee shop" or "home."
Remote Control: Change volume and switch memories easily using a tool in the Thrive app.
Auto On/Off: Automatically and conveniently save battery power when your hearing aids are not in use.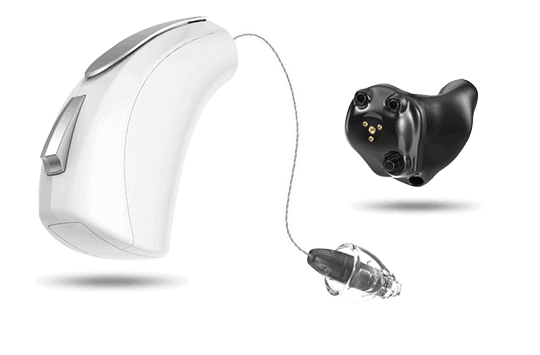 Healthable Technology: The ear is the best place to accurately track health and fitness data and Livio Edge AI is the first hearing device to provide you with that advantage!
Body Tracking: Tracks your daily steps, measures movement and monitors more vigorous physical activity.
Brain Tracking: Monitors the brain-health benefits of wearing hearing aids by tracking active listening.
Fall Detection and Alerts: Detects when you fall and sends an alert message to selected contacts.
Intelligent Assistant Technology: Livio Edge AI hearing aids work with our Thrive Hearing Control app to simplify your life with the convenience of information services and features.
Hearing Care Anywhere: Minimize visits to our office by requesting remote adjustments, including via video chat.
Find My Phone New: Using your hearing aids and Thrive Assistant, you can now locate your lost or misplaced phone by having it ring.
Tap Control: Enables you to easily stop or start audio streaming by simply tapping your ear twice.
Self Check: Provides a quick, convenient way for you to analyze your hearing aid system's performance.
Thrive Assistant: Provides quick answers to questions like, "how do I adjust volume?" or "what's the weather?"
Translate: Communicate with people who speak other languages via a translation tool in the Thrive app.
Find My Hearing Aids: Helps you easily locate misplaced hearing aids by providing a location and a timestamp.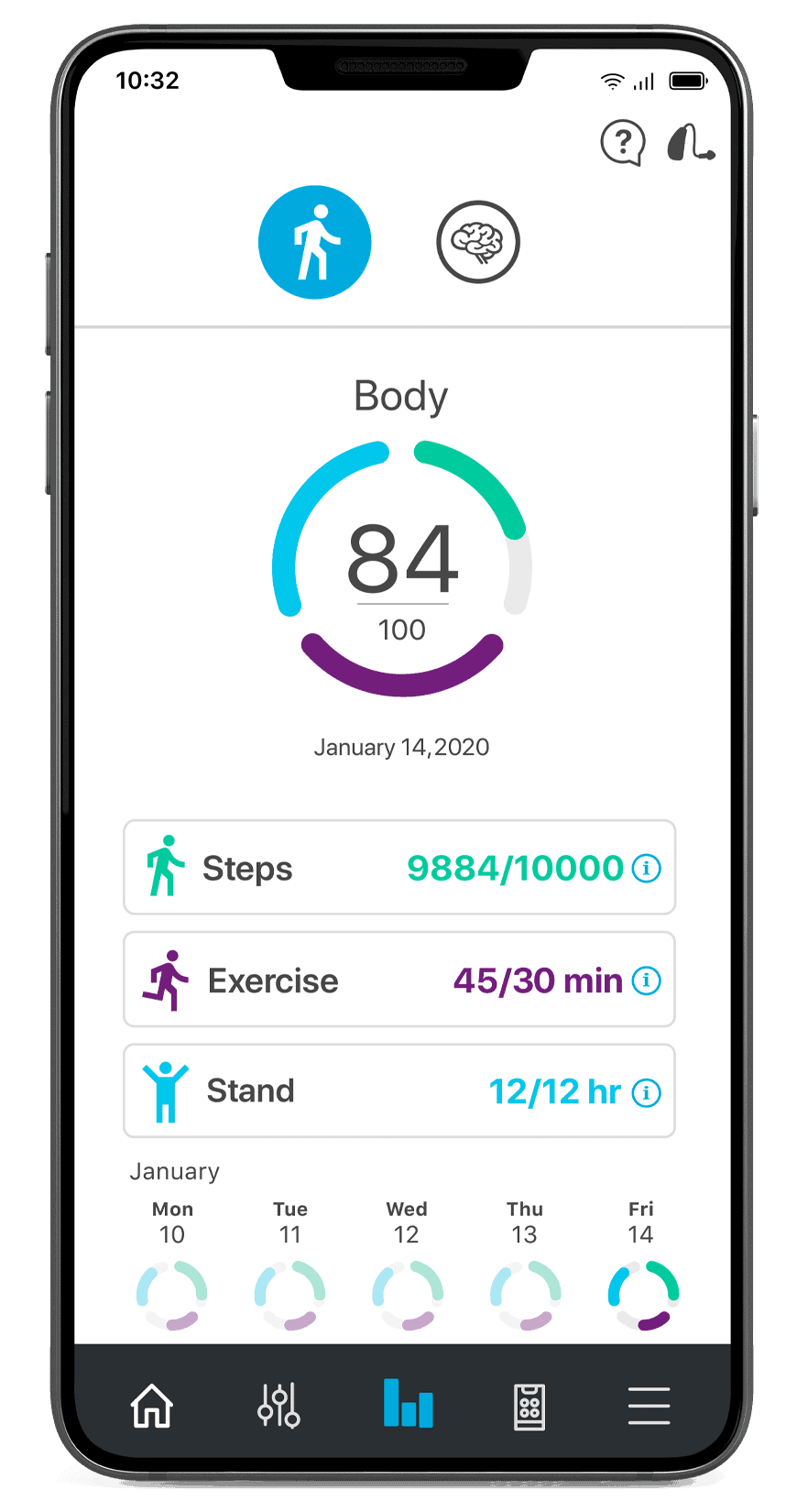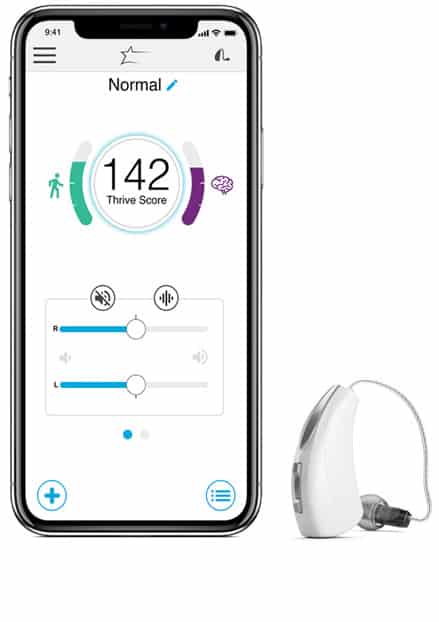 Livio AI
One of the most innovative hearing aids on the market is Starkey's Livio AI, the world's first device that uses artificial intelligence, along with sensors, to revolutionize the way you hear. These hearing aids can monitor physical activity as well as brain health and give you data on your health and well-being. In the same way that a fitness tracker on your wrist can collect data on your health, the Livio Ai provides health data, and it's even more reliable than data collected by wrist devices.
Another new program from Starkey is Hearing Reality for the best in speech clarity. In quiet, loud, or extremely noisy environments, the program will adjust to fit the listening environment and provide comfortable speech enhancement in all situations.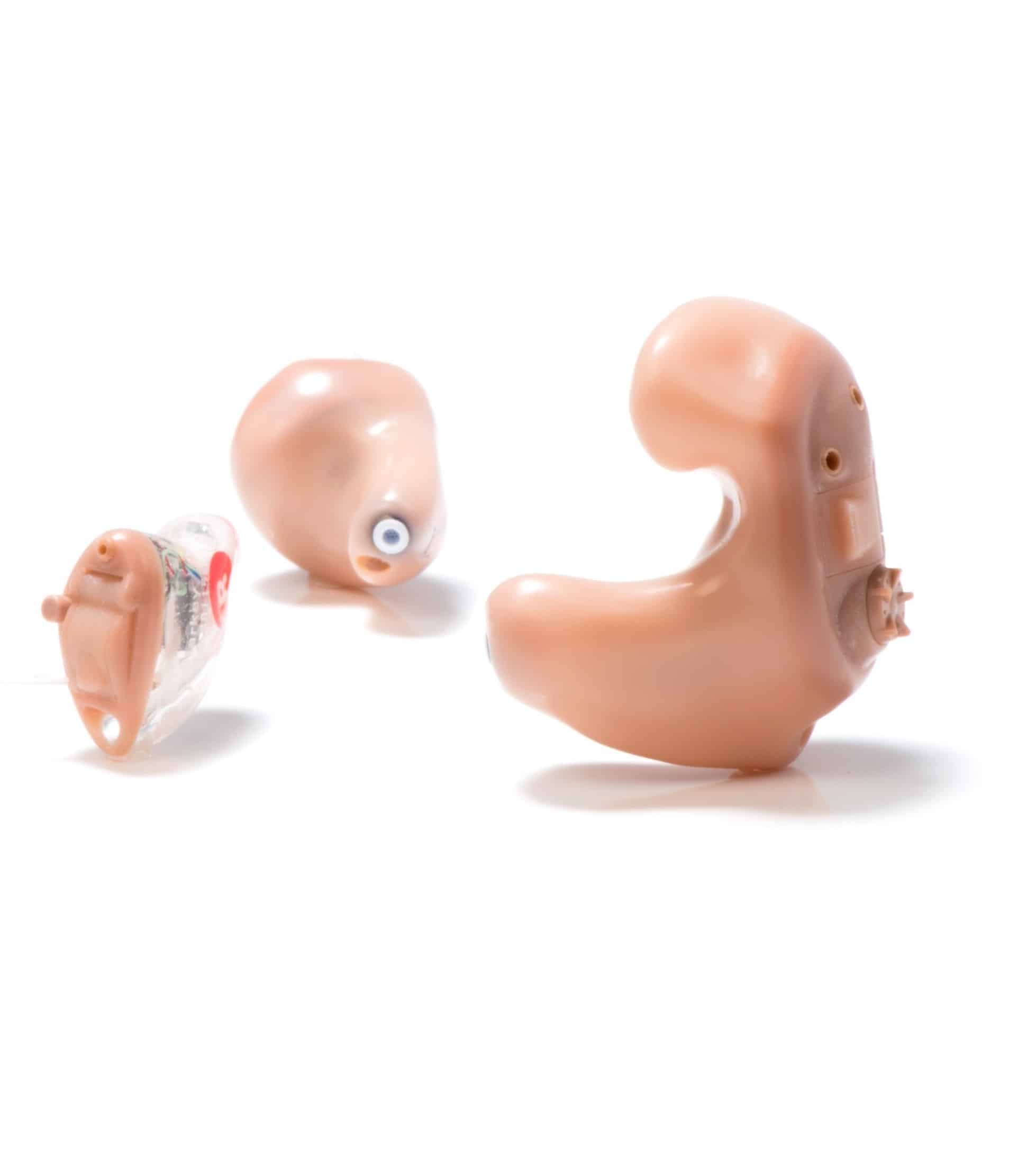 Picasso
Another favorite from Starkey is Picasso, a hearing aid that runs on the Synergy platform, and provides the best in natural sound. With amazing sound quality, you'll be able to customize Picasso to match your hearing needs. Geotagging is available, and you'll be able to store memories of settings so that when you arrive at a known place, such as the office or your home, the hearing aids will automatically adjust to the saved settings for the location.
SoundLens Synergy
SoundLens Synergy is Starkey's invisible hearing aid that features the best in connectivity and effortless streaming. Designed to comfortably fit inside your ear canal, SoundLens provides advanced features that help your brain grow accustomed to new sound and provide distortion free listening. Along with feedback and noise reduction, this device allows you to connect to the technology you use the most.