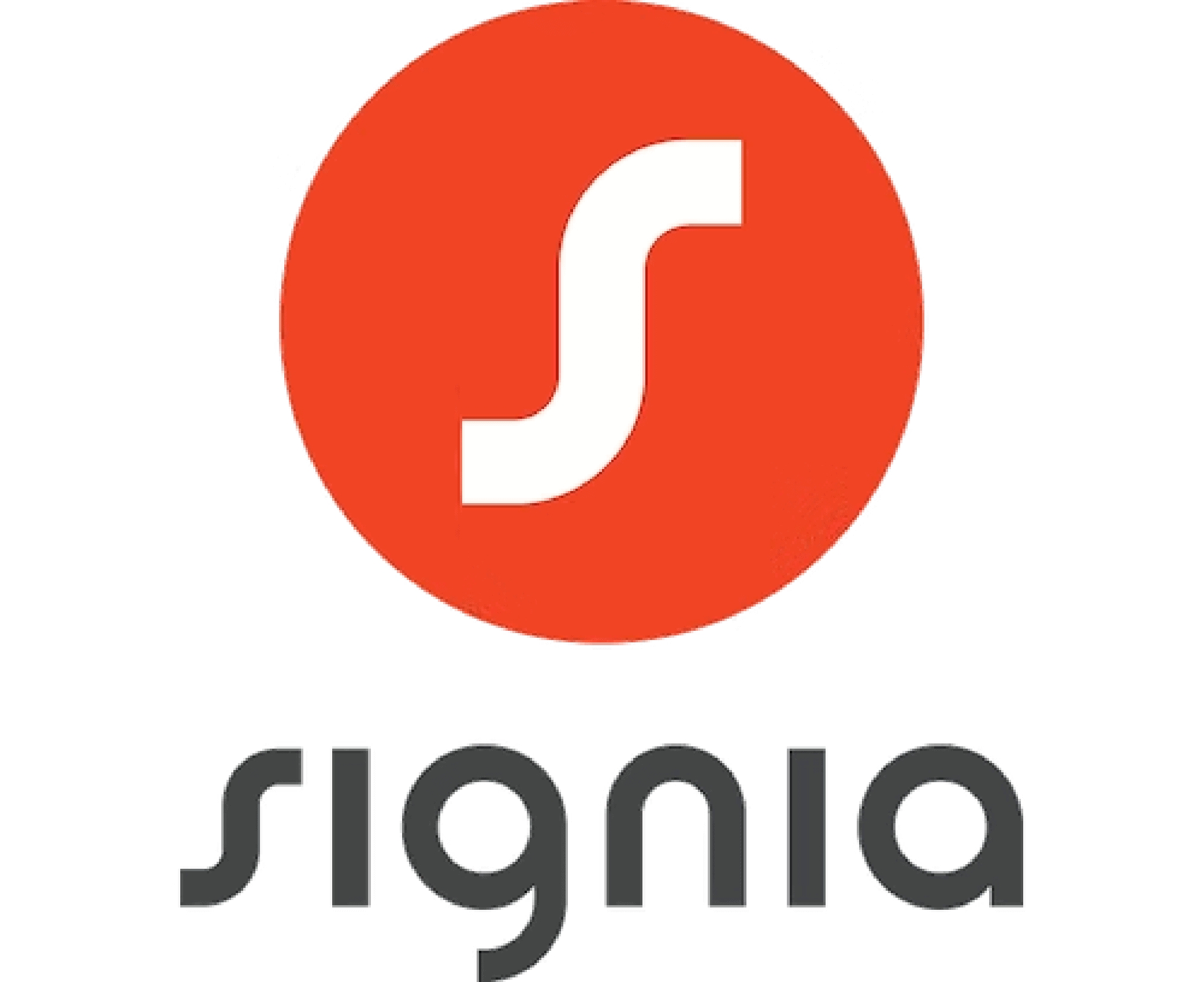 Signia Hearing Aids
Signia designs their hearing aids to deliver the best in natural sound and are taking it to a whole new level by pioneering a way to hear the familiar sound of your own voice without any distortions. Hearing aid users often comment that their devices create distortion or discomfort when listening to their own voice, and Signia uses the Own Voice Processing system to provide the best in natural sounding voice. Signia's devices also have connectivity features to directly stream phone calls, music, and other audio right to your ears. You'll have the best in sound quality, improved spatial awareness, and better speech understanding in noise.
VIEW HEARING AID STYLES
AX Platform
The world's first custom hearing aids with contactless charging and Bluetooth connectivity is also tailor-made to suit each wearer's individual ear anatomy. The custom, slightly smaller design offers all-day comfort with high-tech features. Enhance your human performance each day with these key features:
Outstanding speech clarity

Customized fit

Contactless rechargeability

Android & iPhone connectivity

AI Assistant
Hear the Difference: Signia Augmented Xperience
Signia's groundbreaking Augmented Xperience (AX) platform changes the way you hear the world. The first and only platform with revolutionary Augmented Focus™ technology. Clinically proven benefits include split processing.
More than 25% of participants reported better speech understanding in noise compared to own hearing aids (1)
95% of participants reported exceptional speech understanding in their home environment (2)
---
Signia White Paper. Based on transformation of the 1.8 dB SNR improvement using a value of the slope of the psychometric function (Wagener & Brand, 2005)

Signia White Paper. 18/19 participants had a mean rating of speech intelligibility-related questions of more than 8.0 and 9.0, respectively
Insio Charge&Go AX
You can choose between two different versions of Insio Charge&Go AX: one that sits in the ear (ITE) and one that sits even more discreetly in the ear canal (ITC). As their name suggests, you charge them while you rest or sleep, then you wake up and grab them and go for up to 20 hours on a single charge.
Insio Charge&Go AX are the first custom hearing aids with lithium-ion contactless charging. Simply place Insio Charge&Go AX in the Insio Charger without worrying about lining up the charging contacts.
Insio Charge&Go AX are tailored to conform to the individual shape of your ear canal to sit discreetly inside your ear.
Features:
Auto EchoShield
Outstanding Speech Clarity
Customized Fit
Rechargeable
HandsFree calling for iOS
Android & iOS Bluetooth Connectivity
24/7 Signia Assistant
My WellBeing app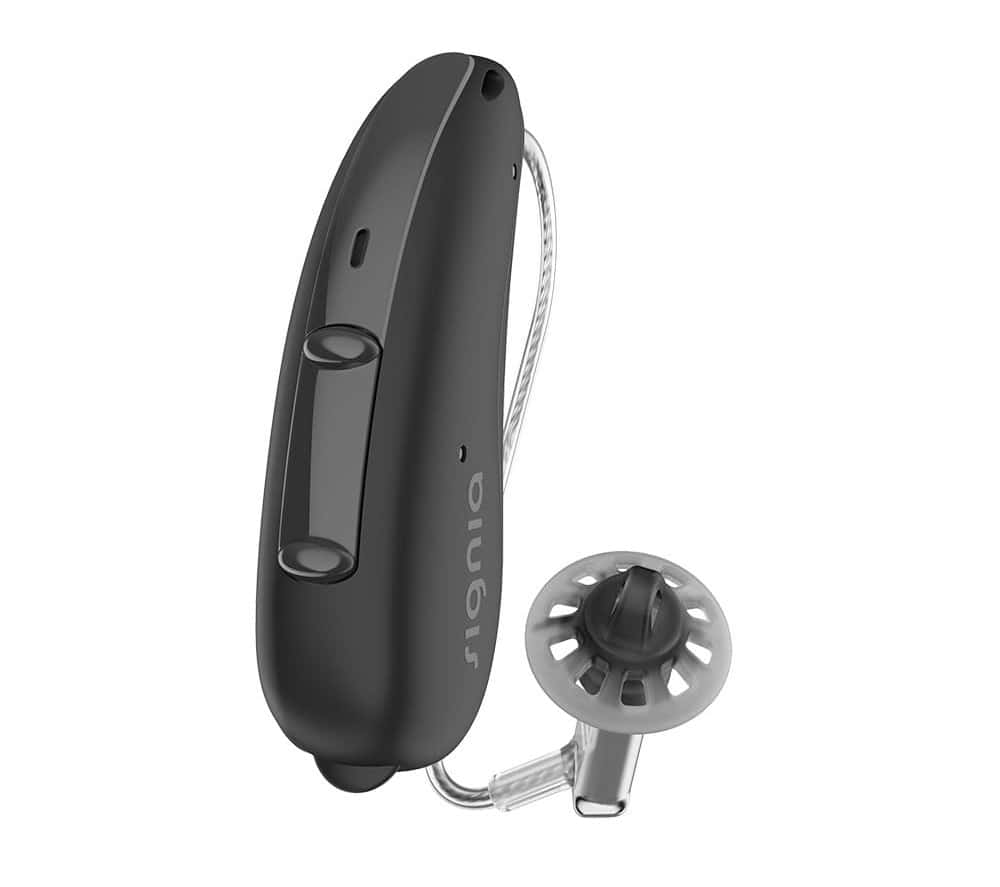 Our new Pure 312 AX hearing aids' small size means they sit discreetly behind your ears. Despite their small size, Pure 312 AX hearing aids feature our leading Augmented Focus hearing technology.
This gives you outstanding speech clarity, even in noisy situations.
Pure 312 AX connects to the Signia app, which contains the Signia Assistant and TeleCare support. Using artificial intelligence (AI), the Signia Assistant offers you immediate support whenever you need to adjust settings.
Pure 312 AX hearing aids are powered by batteries that deliver a runtime of around four days.
Pure 312 AX gives you state-of-the-art Bluetooth connectivity for Android2 and iOS devices. This means you can easily stream your phone calls, music, and TV audio straight to your tiny hearing aids in high-quality digital sound. You can also connect your Pure 312 AX to the Signia app, which features groundbreaking artificial intelligence via the Signia Assistant.
Features:
Own Voice Processing 2.0
Augmented Speech Understanding
Immersive Soundscape
Automatic Situation Detection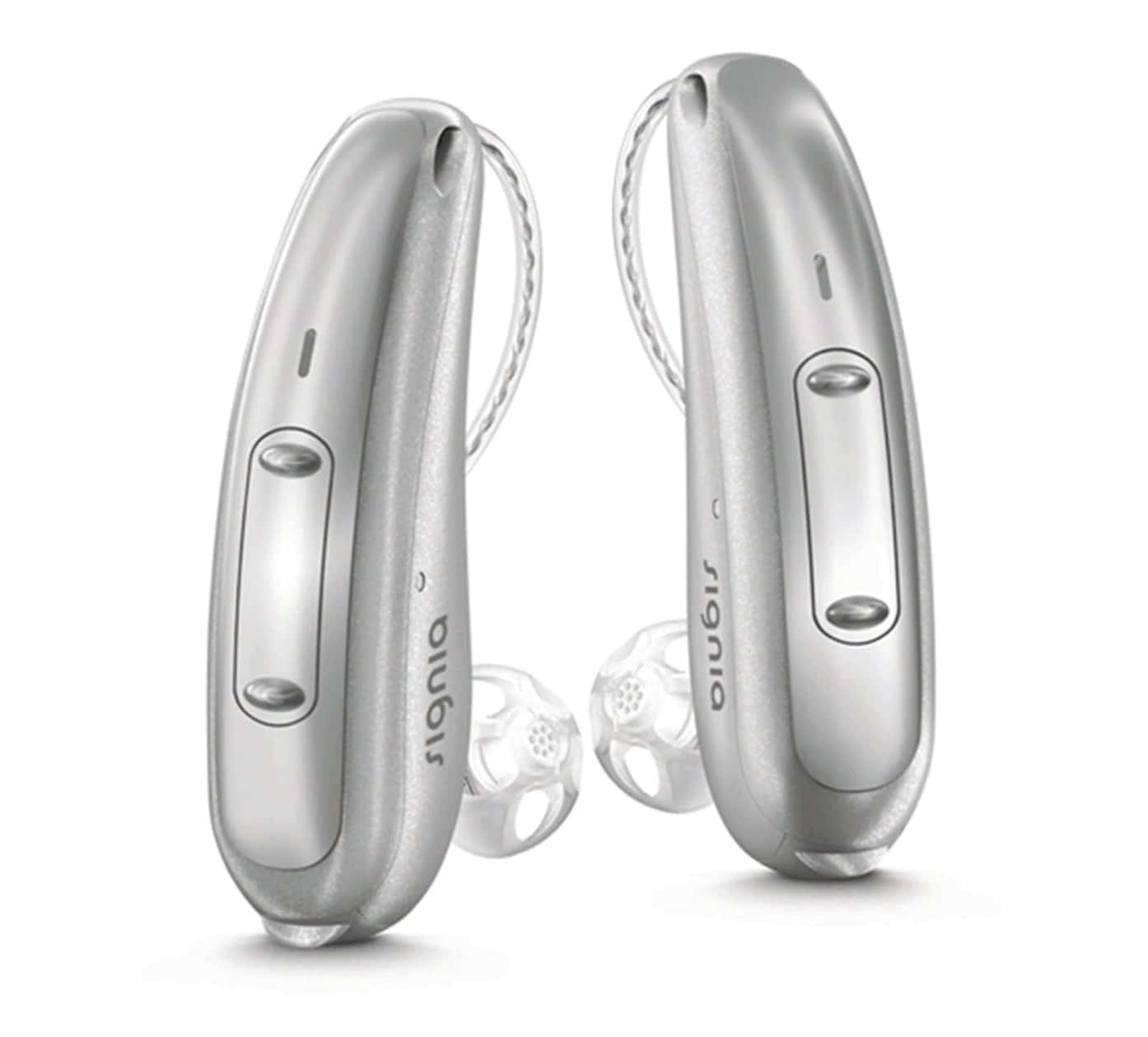 Pure 312 X
Pure 312 X's small size and clean lines exemplify slimness and comfort, with a soft rounded form for ergonomic fit on your ears. Unique metallic colors and finishes add a sublime high-end touch to match the premium sound quality. Equipped with all the benefits of the Signia Xperience platform, Pure 312 X attracts with its elegantly slim design. Despite its discreet form, Pure 312 X provides fully-featured Bluetooth connectivity for maximum enjoyment of music, calls, and TV. An integrated T-coil is also available.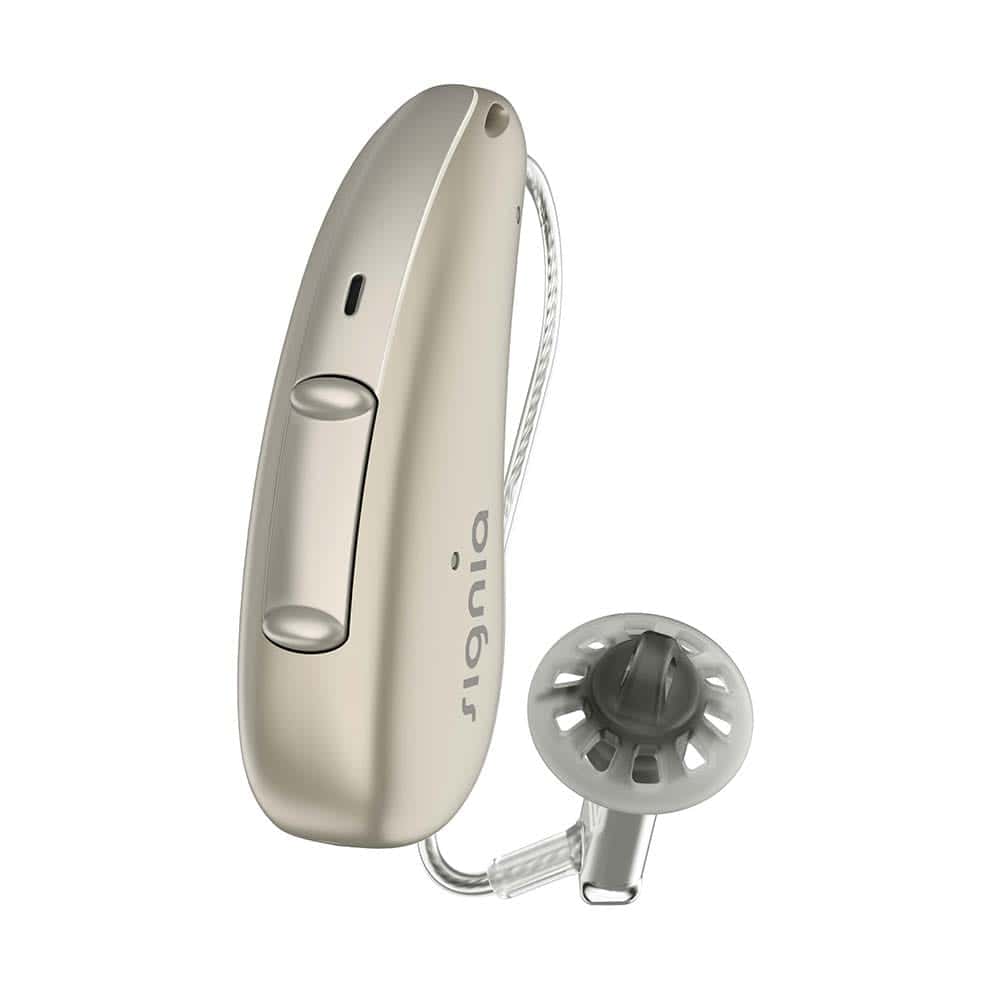 Pure Charge&Go AX
Pure Charge&Go AX is Signia's smallest rechargeable RIC – ideal for experienced and first-time hearing aid wearers who are looking for a sleek aesthetic device that is fully featured. These sleek, modern devices are rechargeable, giving you up to 36 hours of use on a single charge with 5 hours of streaming. Our newly enhanced Augmented Xperience technology lets you follow conversations with ease, even in difficult listening situations. You can hear speech more clearly in background noise.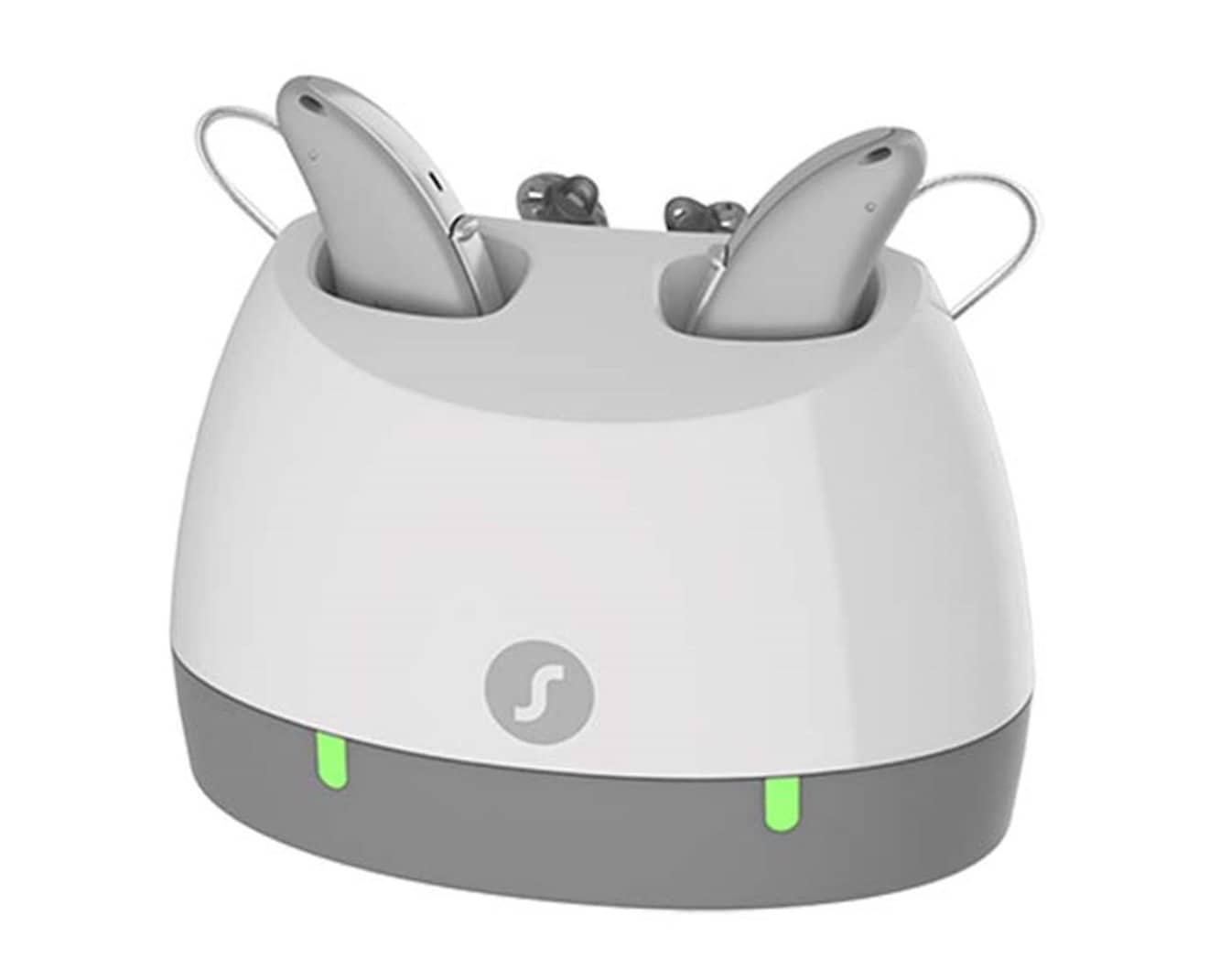 Pure Charge&Go T AX
Pure Charge&Go T AX is a telecoil version for those who want to connect directly to audio loop systems or landline phones. Pure Charge&Go T AX offers an unprecedented hearing experience that goes beyond previous solutions. We call this augmented hearing, as it delivers outstanding speech clarity in an immersive soundscape.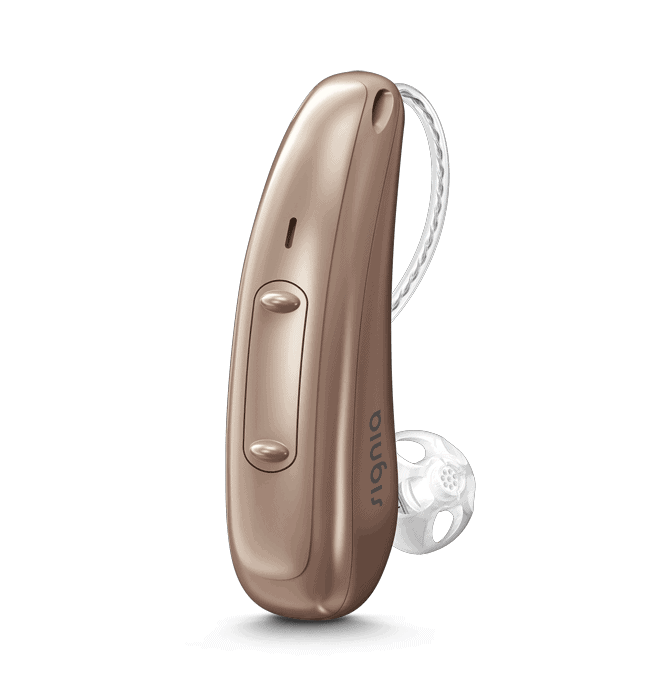 Pure Charge&Go X
With the revolutionary Pure Charge&Go X hearing aids from Signia, you can move to your heart's content and hear everything and everyone important to you in crystal-clear sound quality. Thanks to their game-changing acoustic-motion sensor technology, Pure Charge&Go X hearing aids understand your personal hearing environment in greater detail than ever to deliver sound precisely tailored to you.
Additional Features:
Bluetooth connectivity: stream your phone calls, music, and TV sound straight to your ears
The new Signia app acts as a remote control for your hearing aids via your smartphone to adjust them exactly how you like. The Signia app also lets you stay in closer contact with your hearing care professional for support on the go.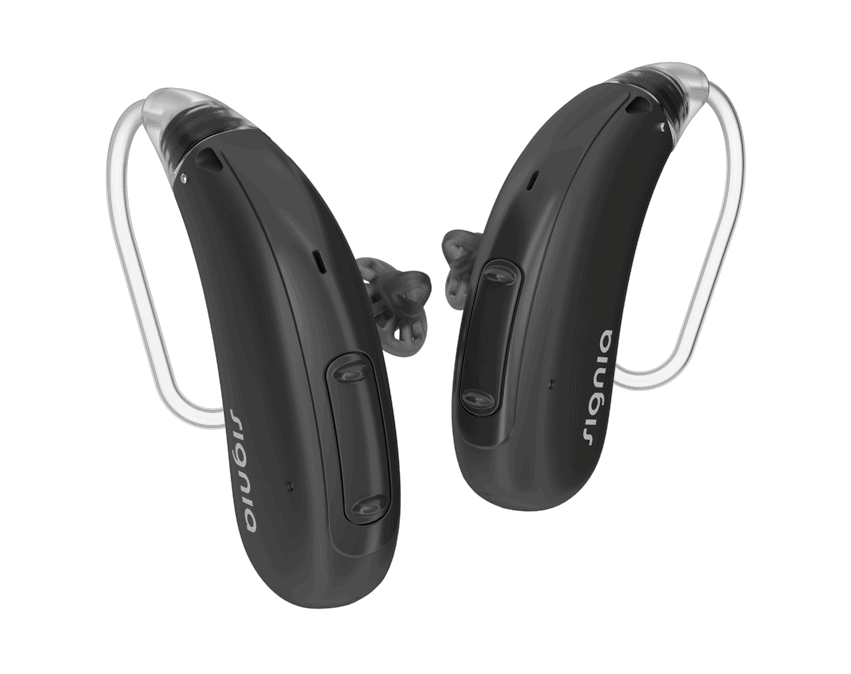 Motion X
These devices feature revolutionary sensor technology that even recognizes when you're moving, ensuring that you experience everything going on around you as you go about your day.
Motion Charge&Go X: A small, rechargeable behind-the-ear device that is easy to use and comfortable to wear. This ultimate rechargeable hearing aid combines revolutionary Signia Xperience technology with Bluetooth and the Signia Assistant. Just charge it and get on with your day.
Motion Charge&Go P X: Smaller than its predecessor without compromising on power, the new Motion Charge&Go P X combines all the latest Signia Xperience hearing technology with the complete convenience of Li-ion recharging, making annoying battery changes a thing of the past. This powerful hearing solution for every situation with telecoil ensures that whatever you spend your day doing, you will be able to perform at your best.
Motion Charge&Go SP X: This is the world's first rechargeable super power BTE, offering up to an astounding 61 hours of wear-time on a single charge. The innovative Motion Charge&Go SP X super power device is the complete package for those with severe to profound hearing loss. With Bluetooth connectivity, Li-ion rechargeability and telecoil, it offers a world of new hearing and handling possibilities not familiar to those with conventional SP devices.
All models come with a compact charger, and the Power and Super Power models have the option to upgrade to a Dry&Clean charger.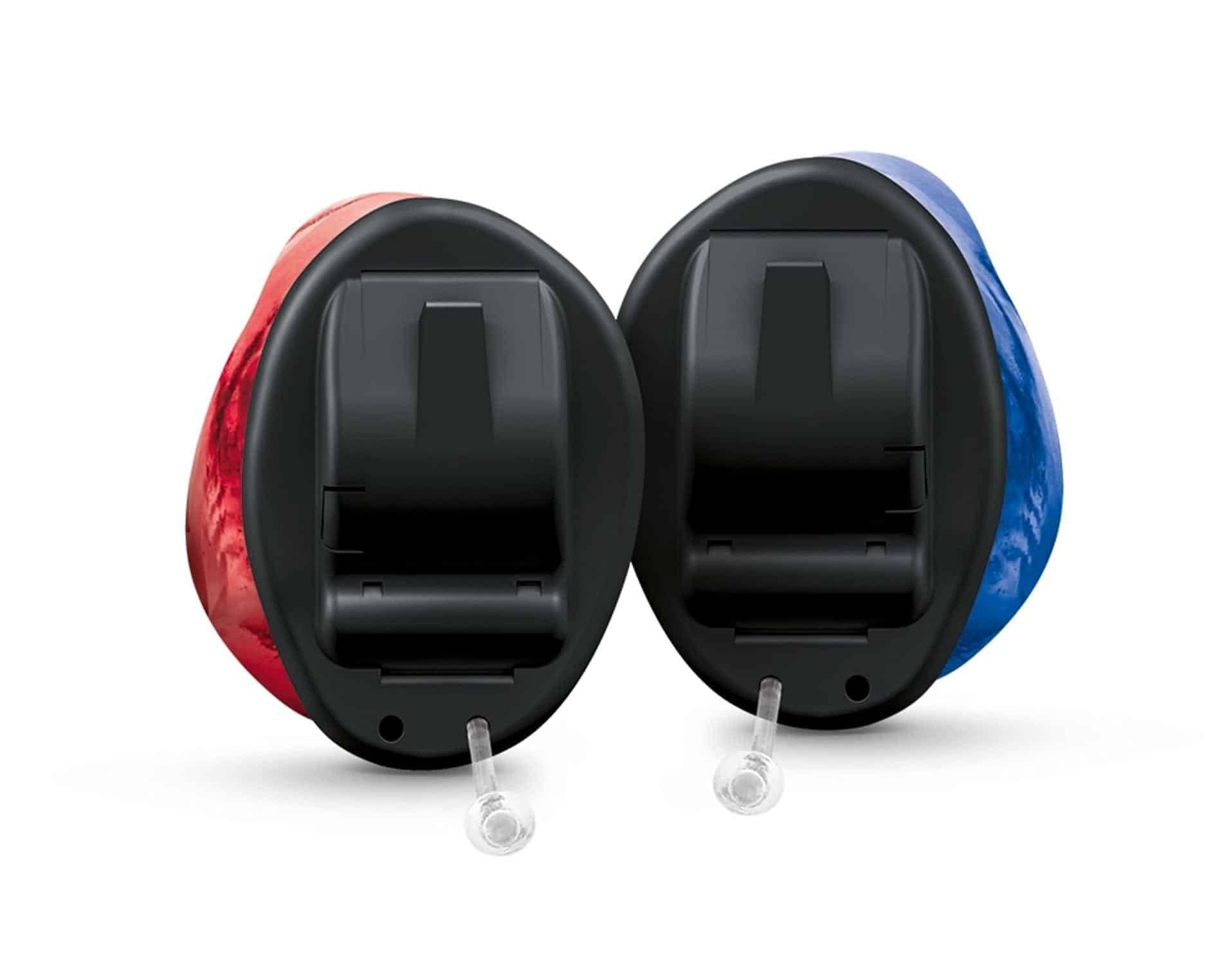 Insio Nx IIC/CIC
Tailor-made for the most discerning wearers, Signia's Insio Nx IIC and CIC models deliver a more natural sound with maximum discretion. Equipped with Ultra HD e2e for superior wireless binaural processing, Insio offers crystal clear sound and unrivaled speech understanding even in very noisy environments.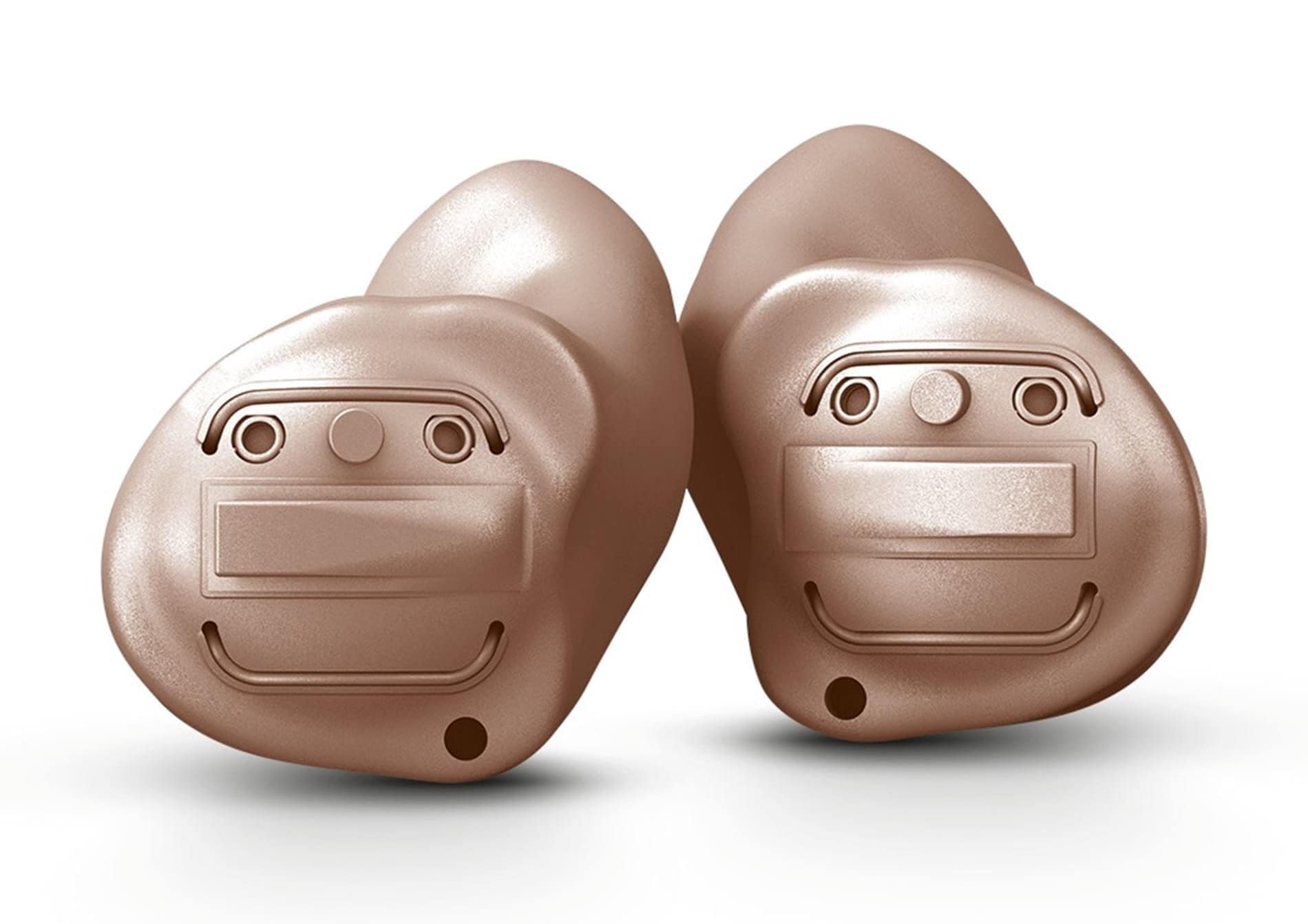 Insio Nx ITC/ITE Bluetooth
In addition to the same features, hardware, and abilities of the above IIC/CIC types, these ITE and ITC models feature top Bluetooth connectivity with best-in-class sound quality and a small CIC with a single microphone.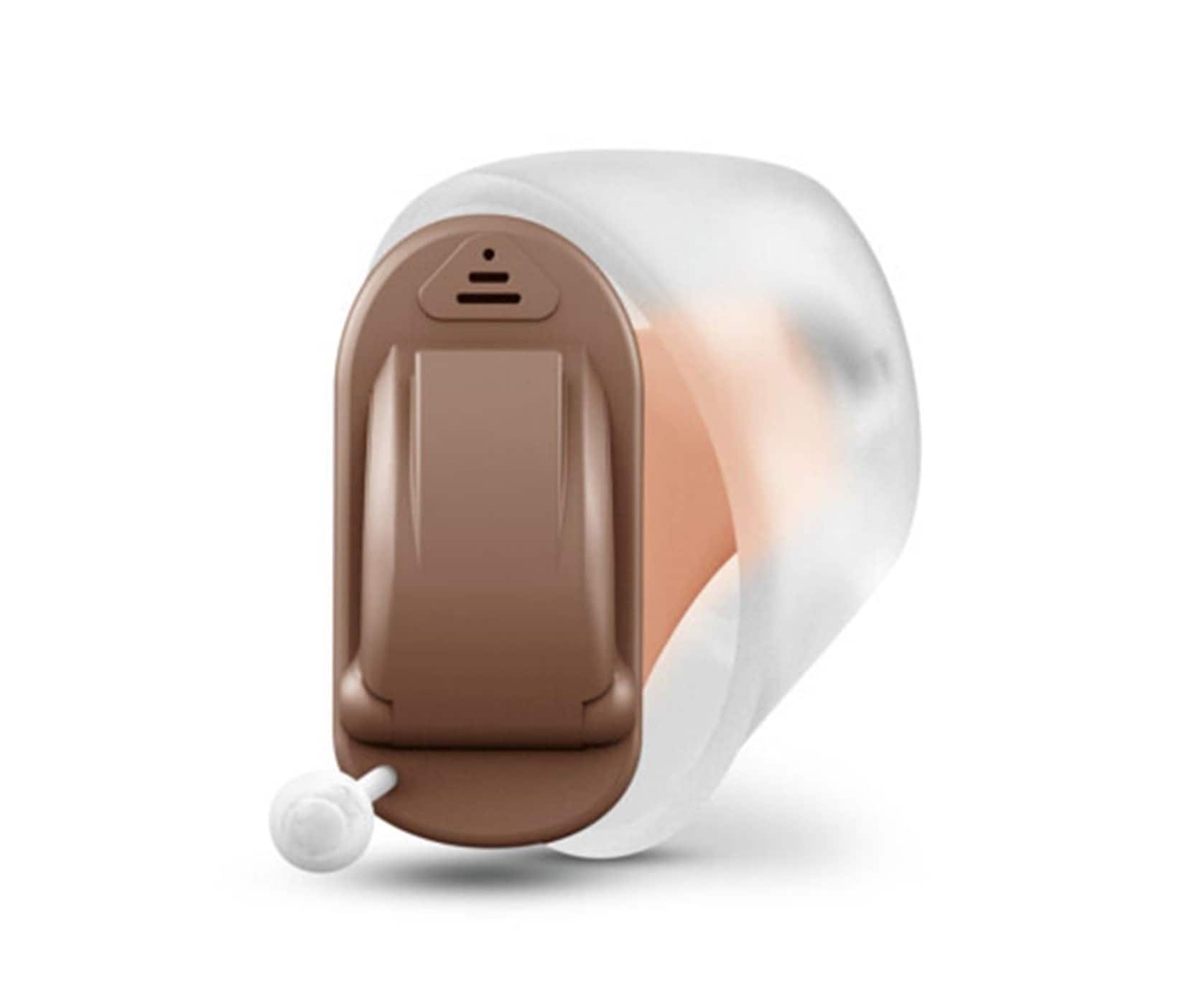 Intuis 3
Whether it's a receiver-in-canal (RIC) or behind-the-ear (BTE), or one of the in-the-ear (ITE) models, the Intuis 3 family has a solution for you. Suitable for mild to severe hearing loss, all of these hearing aids provide you with a reliable, clear, and comfortable listening experience as well as maximum discretion with remote control options via the Signia app or the miniPocket.