Widex Hearing Aids
Widex was founded in 1956 in Denmark, and they still uphold the family values they're based on. As one of the world's top hearing aid manufacturers, they've sold hearing aids in over 100 countries around the world. They pioneer hearing aid innovations, and they designed the world's first digital in-the-ear hearing aid, with a mission to allow people to hear as naturally and effortlessly as possible.
VIEW HEARING AID STYLES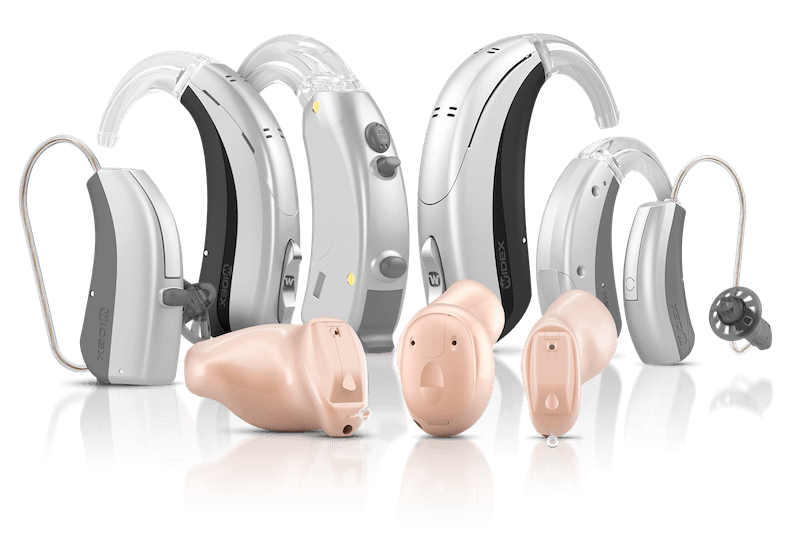 Widex MOMENT
Delivers the purest, natural sound ever.
Even a great hearing aid has always sounded like a hearing aid – until now. The revolutionary WIDEX MOMENT changes the game to deliver the most pure, natural sound ever. Typically, sound processed in a hearing aid reaches the eardrum later than sound heard directly. And when these two 'out of sync' signals mix, you get an artificial sound. But now you can hear every moment - like you used to.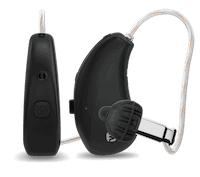 Users prefer the real-life sound of Widex MOMENT. Widex surveyed 101 users who tried out MOMENT across situations in their daily lives and 91% agreed that the sound was more satisfactory and lifelike when compared to their existing hearing aids. Are you tired of hearing aid 'revolutions' that no one can hear? We are. That's why WIDEX MOMENT makes a real difference to your hearing in real life. Tests show that a large majority of both new and experienced users prefer the Widex PureSound™ program in WIDEX MOMENT™ across different sound scenarios.
Rechargeability: Convenience is discreet with WIDEX MOMENT. Although the mRIC model is the market's smallest rechargeable receiver-in-canal hearing aid, you can rest easy knowing you'll have all the power you need to hear every moment. No struggling with hearing aid batteries. Just a slim, simple charger that fits your life.
Built to Last: WIDEX MOMENT is designed to reduce the risk of moisture damage. Because less corrosion means more durability. You'll welcome advanced water-resistant nano-coating, durable microphones and smart engineering. When there's no battery door, there are also fewer gaps for moisture to sneak into.
WIDEX MOMENT is available in three Behind-the-ear models and three In-the-ear models. Your hearing care professional can help you choose the ideal model for your specific hearing loss and lifestyle.
EVOKE
One of Widex most popular hearing devices is EVOKE, the world's first smart hearing aid. What makes this device unique is that it can actually learn from your hearing preferences, both in the moment and over time, and hearing aid performance will get better as it learns your hearing preferences. EVOKE will adjust to match your hearing needs, and you won't need to lift a finger to have the best in clear hearing that fully matches your unique hearing needs. You'll experience natural, full sound, with environmental mapping and faster processing. You also have full control from the palm of your hand with a smartphone app, allowing you to change programs and settings with just a few taps.
BEYOND
The Widex BEYOND is a made for iPhone hearing aid that lets you connect with technology in a whole new way. You'll enjoy great technology, the ultimate in connectivity, and complete control from your iPhone or Android, keeping you connected. The app lets the you customize your listening experience, and create the perfect blend of settings to match your hearing needs.
UNIQUE
UNIQUE from Widex offers easy listening in both loud and quiet environments, as well as reducing feedback and wind noise. Like all Widex technology, UNIQUE senses your listening environment, and will automatically change programs to help you hear, and get the most out of your devices.