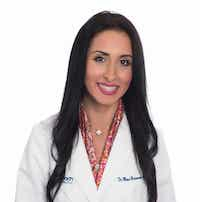 Latest posts by Dr. Maya Berenson, AuD
(see all)
Going for a hearing test can be quite nerve-wracking but there really is nothing to worry about. Your audiologist will talk you through the whole process and will usually be able to give you a diagnosis straight after your tests.
But, just in case you are still worrying, here are the answers to a few common questions people have before attending their first appointment.
Who Should You See For A Hearing Test?
A hearing instrument specialist (HIS) may perform a hearing test but the best person to perform an in-depth examination will always be an audiologist. Though an HIS may perform a superficial test, they are usually better approached once you have a diagnosis and you are looking for the best solution.
An audiologist also has a much greater depth of knowledge and will be able to diagnose many more conditions as well as give advice about treatment options. Your audiologist should be your first port of call for any hearing issues.
How Long Does A Hearing Test Usually Take?
There is no standard time for a hearing test because the examinations and tests that take place will all be determined by your symptoms. However, there are a few standards that come with every test to establish a baseline. For example, your audiologist will always ask you to fill in your medical history and will ask questions about your hearing or your ears to establish what your main symptoms are.
Once you have described your symptoms, your audiologist will usually perform an examination of your ears. They will also perform a few different hearing tests to help determine the problem. None of the tests or the examinations will hurt at all but if you do feel some discomfort, let your audiologist know immediately.
Do I Need To Take Anything With Me?
You should take a list of any medications you are currently taking along with you and understand that you will need to share details of your medical history to get an accurate diagnosis. You might also like to write a list of the symptoms you are experiencing so that you can explain your condition fully.
If you are already struggling with your hearing, you should think about taking a friend or family member with you. They will be able to help you understand and may also take some notes for you to refer back to later. Absorbing a lot of information at once can be difficult for anyone so if you need some support, a friend or family member will be invaluable.
What Happens After The Hearing Test?
Once your audiologist has completed their tests, they will often be able to give a diagnosis right away. They will also be able to recommend a suitable treatment or give you a few options for how to proceed.
If you require further treatment, it is likely that you will have to book in for further appointments. For example, you may need to book in to have a hearing aid fitted. Your audiologist will make the next steps very clear for you.