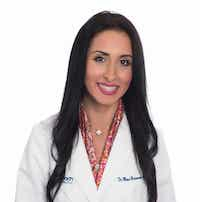 Latest posts by Dr. Maya Berenson, AuD
(see all)
If you've visited the audiologist before and you've been diagnosed with hearing loss, there's a good chance that you're going to be fitted with a hearing aid. It's the most common treatment for hearing loss and can drastically increase your quality of life. However, you might wonder what a hearing aid fitting actually entails. For that reason, we're going to look at what you can expect going forward.
Before The Fitting
If you've just been told that you're going to be getting a hearing aid fitting, there's still a little more that has to be done beforehand. For instance, your audiologist is most likely going to make a mold of your ear so they can choose a hearing aid that fits. Which type of hearing aid you choose is up to you, however. Your audiologist will run through the different types, as well as specific examples, trying to help you find the device with the features and settings that a) match your level of hearing loss and b) help you live the kind lifestyle that you want. Doing a little research on the strengths of different hearing aids can help you come to a decision more easily when going through your options with the audiologist.
The Fitting
A little time after you've had a mold made of your ear and you've decided on a hearing aid device, it will be time for the fitting itself. This appointment can take from 45 minutes to two hours, so ensure that you've set aside the time you need for it. It begins with another hearing test to make sure that your hearing hasn't changed at all since last time. The fitting is relatively simple, but the audiologist can help show you how to put the device on if you need help. They will then program it to make sure that it's as effective as possible and may ask you questions to see how it's working. Providing that it's not malfunctioning, the difference in your hearing will be immediate as soon as it's turned on.
After The Fitting
After the fitting, you will be given plenty of information and advice on living with your hearing aid. For instance, you will learn how to properly maintain it, including cleaning the device every day and changing the batteries when necessary. If you're comfortable with doing so, you may also learn how to program it and fine-tune the settings, as well as how to use some of the other specific features. Lastly, you will be given a schedule of how often to wear it each day. You might only be wearing it an hour a day at the start, but that time will increase as the days go by, helping you get used to it. A few weeks after the fitting, you will have another appointment to check whether you are happy with your device, too.
If you have any more questions about your hearing aid fitting, don't be afraid to get in touch with your audiologist. They can help you get prepared for one of the biggest life-changing appointments you might have.