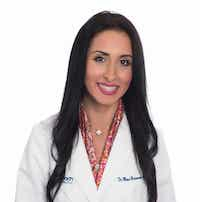 Dr. Maya Berenson was previously the director at The New York Hearing Center affiliated with NYOG. She was also formerly Chief of Audiology at Metropolitan Hospital where she received extensive training in pediatric audiology. Dr. Berenson earned her doctorate degree in clinical audiology from The Long Island Consortium comprised of Hofstra University, Adelphi University and St. John's University. She completed her fellowship at SUNY Downstate Medical Center.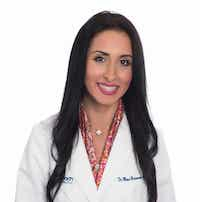 Latest posts by Dr. Maya Berenson, AuD (see all)
Although hearing aids typically last five to seven years, you may find that you require a new or upgraded hearing aid sooner than this. Seeking treatment for hearing loss, even if the loss is due to lifestyle changes, is extremely important for your overall quality of life.
1) Changes in your hearing
Your hearing health should never be taken for granted. If you notice you are not hearing as well as you used to, it may be time to consider replacing your hearing aid. However, to help you determine whether or not your hearing needs have changed, you should make a list of all the listening situations that are important to you. If you find that there are multiple situations in which your ability to hear is not sufficient, it may be time to have your hearing tested.
2) Changes in lifestyle that require new technology
Whether you have started a new job or have joined a new social group, a change in your lifestyle can dramatically change your hearing needs. For instance, a new job may require you to talk on the phone while in the car. Fortunately, technological advances have allowed for the development of hands-free technology that streams phone calls directly to your hearing aid. Of course, this is just one example of how advances in technology can support lifestyle changes.
3) Your listening experience could benefit from new technology
We live in an age where changes in technology are occurring ever more rapidly, and it can be quite difficult to keep up. For instance, some hearing aids monitor your surroundings and switch settings automatically to better match the sound environment in which you find yourself. Additionally, via a Bluetooth wireless connection or a variety of smart devices, many hearing aids provide connectivity and entertainment options.
4) Your hearing aids are in disrepair
A noticeable decrease in your hearing health may not be due to hearing loss. Humidity, debris, and even earwax can damage the extremely sensitive electronic components that comprise your hearing aids. Wearing habits as well as conditions in your daily environment can also take a toll on your hearing aid. In fact, because hearing aids require daily cleaning as well as thorough drying, it is rather common for changes in your hearing to be the result of a hearing aid that has not been maintained properly.
5) Quick maintenance tips to keep your hearing aids functional
Because wax build up is the most common reason hearing aids malfunction, it is important to use a brush or wax pick to remove this build-up. If you produce a lot of ear wax, you may need to clean your hearing aid on a daily basis. Additionally, to prevent wax from building up inside your hearing aid, it is important to remove and thoroughly clean any tubing.
In terms of keeping them dry, you should always remove your hearing aid when bathing. Keeping the battery door open at night will also help to ensure that moisture does not build up. Finally, for extra assurance, you can purchase a dehumidifying container to store your hearing aid when it is not in use.
6) Schedule a professional hearing test
If you find that you are not hearing as well as you used to, you should visit us at Palm Beach Hearing Associates for a hearing test. Our team of hearing professionals will be able to determine the exact type of hearing loss you are experiencing as well as the right kind of hearing aid to address your specific hearing needs.
Buying guide
When seeking treatment for hearing loss, you must also consider what to look for when purchasing new hearing aids.
Your hearing needs
Informing our team about your specific needs is extremely important. For instance, requiring the ability to connect to smart devices or simply needing help hearing the television can lead your doctor to recommend rather different hearing aids to meet your needs.
Review add-ons
From wireless microphones to rechargeable batteries, there are a variety of technological advances available, and each must suit your own needs.
Try them on
Make sure they are comfortable and are as discrete as you need them to be. Additionally, try them out. We can provide you with a simulated sound field that will give you an idea of how you will experience sound across a variety of settings.
Palm Beach Hearing Associates
If you've noticed changes in your hearing and struggle with communication, contact us today. We provide comprehensive hearing health services and we're here to help!