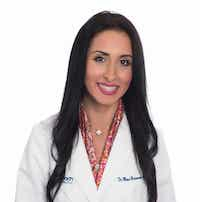 Dr. Maya Berenson was previously the director at The New York Hearing Center affiliated with NYOG. She was also formerly Chief of Audiology at Metropolitan Hospital where she received extensive training in pediatric audiology. Dr. Berenson earned her doctorate degree in clinical audiology from The Long Island Consortium comprised of Hofstra University, Adelphi University and St. John's University. She completed her fellowship at SUNY Downstate Medical Center.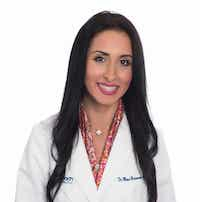 Latest posts by Dr. Maya Berenson, AuD (see all)
Driving safely on the traffic is a crucial thing that should be practiced by all drivers and owners of cars. People with some physical problems and other health problems are not exempted from using the road. If you are having hearing problems, you can as well drive just like others and the problem does not hinder from driving effectively. This article describes some of the driving tips that can be implemented by people with ear problems.
Ensure You Can See Properly
When driving, you should make sure that your eyesight allows you to see properly. You should have regular check-ups for your sight. At least visit an optician after every one or two years. Your optician will guide you in improving your eyesight in case you have any vision problems. Some of the common problems include cataracts and short sightedness. The use of antireflective lenses and polarized sunglasses are helpful in reducing glare. If you know that you are having problems with your sight, avoid driving during the night. Adjust your seat to be able to see at least 8 feet ahead. Some countries have made an eye test a prerequisite to the renewal of driving license among drivers and this has helped in reducing the number of accidents.
Have Regular Checks of Your Senses
Driving involves the coordination of two vital senses, vision and hearing. It is therefore essential to ensure that both of the two senses are working appropriately. Go for medical checks after every three years and if you have ear problems, your specialist will provide you with hearing aids. Another tip that is helpful for the people that have hearing problems is that they should ensure that the inside of the car is as quiet as possible. Turn off radio and music and you should also minimize conversation while driving. Why? Because the activities will distract you and affect your concentration thus causing loss. If you have problems acknowledging the sirens of emergency vehicles, maintain your sight on the flashlights.
Maintain Your Attention While Driving
The fact that you will be having listening problems, it is good to be attentive while driving and do not concentrate doing other staffs in the vehicles. Do not make or pick calls while driving as they will take away your attention and this may result to the occurrence of accidents. You should also take note of your attention especially for the seniors. Why? Because as you age, your attention keeps on deteriorating. As a driver who has poor attention, you need to create some space between you and the car in front of you. Limit your speed while driving so that you minimize the chances of causing an accident. Avoid driving during the rush hours when you have attention and hearing loss and also avoid the high traffic roads.
Mind Any Physical Changes to Your Body
There are some minor physical activities that are taking place while you are driving your car. You will need to make breaks , operating the steering and foot pedal are some of the operations that makes your body to be active while in your car When you experience any pain or stiffness on any of your body appendages, it is good to seek for medical attention to address the problem. You should be physically fit by making exercises so that your reflexes do not become slower. When you are physically active, you are in position to operate your car effectively even when you are having hearing loss.
Be Careful with Your Medications
It is good to seek health advice from your physician or doctor concerning driving after taking your medications. There are some medications that will affect your concentration after taking them and therefore you should avoid driving after taking such drugs. When you feel lightheaded or drowsy, keep off the steering for your safety. Let another person who is sober drive you if there is necessity.
Palm Beach Hearing Associates
Take the precautions and tips mentioned above to drive safely. If you've noticed changes in your hearing and struggle with communication, contact us today. We provide comprehensive hearing health services and we're here to help!