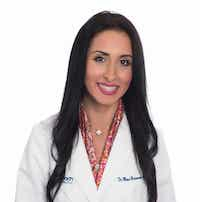 Dr. Maya Berenson was previously the director at The New York Hearing Center affiliated with NYOG. She was also formerly Chief of Audiology at Metropolitan Hospital where she received extensive training in pediatric audiology. Dr. Berenson earned her doctorate degree in clinical audiology from The Long Island Consortium comprised of Hofstra University, Adelphi University and St. John's University. She completed her fellowship at SUNY Downstate Medical Center.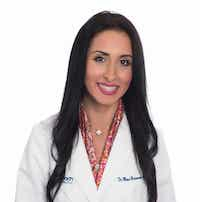 Latest posts by Dr. Maya Berenson, AuD (see all)
What kinds of difficulties do persons who lose their hearing undergo? When a hearing loss is experienced, the person affected has to accept physical setbacks quickly and find moral support at the same time. Loss of hearing can set a person back because it demands a change to the behavior of what they once had and adopt a new one that conforms to their new way of acting.
For many persons who undergo loss of hearing, this may mean finding support from close family, friends, or a local government support group. Mostly any support group that a person can share what they are going thru and what changes it means will help; however, a support group for a person who has suffered a physical hearing loss will be able to address the specific need better.
Organizations like HLAA are designed to give direct support to anyone who has recently suffered hearing loss and find persons who will quickly be able to understand what they are going thru at present. From within these organizations, education to find a hearing aid device will be more comfortable.
Hearing Aid Devices and AI
In the past 30 years, hearing aid manufacturers have begun to incorporate AI technology within the hearing aid model they advertise. Artificial Intelligence (AI) is a science in computer engineering. A similar term besides AI is machine learning. Machine learning or AI permits computers to help one another arrive at a central task. AI algorithms that work within hearing aids perform a similar job that allows hearing aid wearers to experience a better result in an interview. Recently the hearing aid manufacturer Sound Sense Technology released part of their AI series of earphones that apply AI algorithms. HearingTracker quietly assists the wearer in the background when they arrive at a new location. HearingTracker uses AI to adjust the controls of the hearing aid, which are compatible with the hearing aid needs of the individual. The algorithm within the device compares the acoustic settings used in the previous location to the one that is presently needed. The result is something different from the former site but still within the capacity of the present need.
Advances in AI
Some of the latest advances in AI have contributed new technologies to be used in hearing aid manufacturing as automatics language translation in as many as 15 different languages. When a person speaks a foreign language from within the 15 chosen by the manufacturer, the hearer will only hear the native language he has set for his native language. Every other word that speaks to the listener of the device will be automatically translated to the person's native language. Furthermore, when a person speaks back to the person with a foreign language, they will hear the native word of the speaker who is wearing the hearing aid translated back to them in their language in which they have previously addressed the native speaker who is wearing the device. All communication is commuted through the native language spoken by the person wearing the device.
Further Advances in AI
Further advances in AI now allow hearing aid wearers to receive streaming radio on their hearing aids as well as smartphone notifications. Lastly, persons who have IoT Smart Home Technology or Amazon Alexa capability in their homes can now communicate with devices in their home and abroad thru their earphones. Also, earphone manufacturers are discovering that adding AI algorithms to their headsets gives them a more significant number of persons who are interested in the latest technology above and beyond the newest hearing aid technology.